Why book

with Photoshoot Rome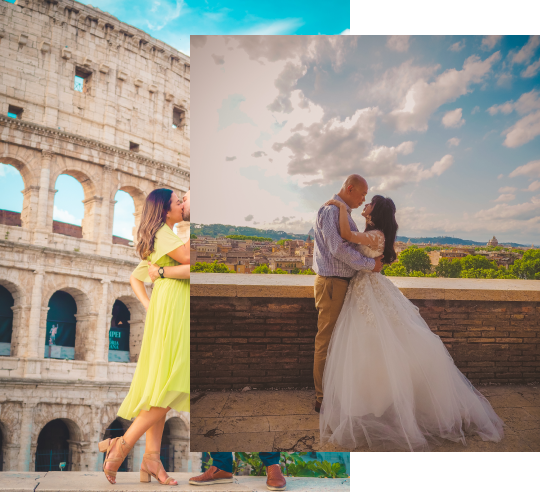 Hello! I'm Maria and I'm a professional Photographer since 2016. I have been working several years with people from all around the world.


Elevate your Rome experience with professional photography services. Immerse yourself in the enchanting cityscape as I capture stunning images of your journey. From iconic landmarks to hidden gems, let me preserve your Rome memories in captivating photographs. Book now for unforgettable Rome photography sessions.

Discover the power of Rome photography in preserving your unique travel emotions and capturing extraordinary moments. Trust me to immortalize your cherished memories, allowing you to relive the same emotions whenever you desire. Book now for everlasting recollections of your Rome journey.
I will capture images in iconic places in Rome and you will have your photos in the most beautiful places in the city.
Photoshoot Rome is perfect for any occasion. Are you planning your secret proposal in Rome? we will help you make it perfect. Are you on your honeymoon and want to remember those magical moments forever? we will help you in everything, from the choice of the location, to the preparations and advice on how to prepare for your special photo shoot.

During the photo shoot, relax because we will put you at ease and we will take natural and spontaneous photos that will tell who you really are and your story.

At the end of the photo session we will process your photos and create a beautiful gallery and you can download your photos in high resolution. The photos will be delivered in only 72 hours or 24 hours with express delivery!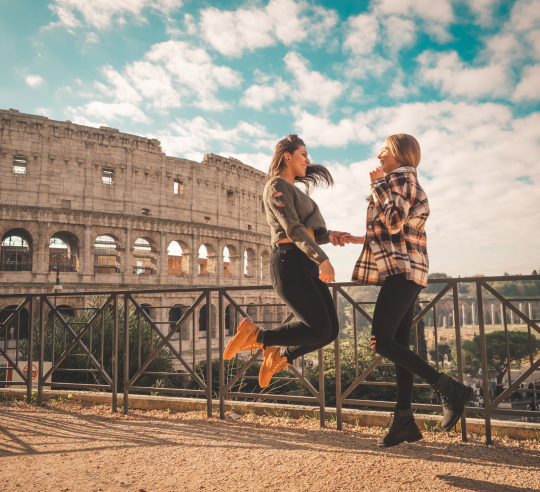 Frequently Asked Questions
EXPERT PHOTO EDITING
All photos are edited for light, color, and sharpness to make your photos awesome.

QUICK DELIVERY
Receive your photos within 5 days of your photoshoot, but you can select express delivery to receive them in 24h!

LOCAL TIPS
Your personal photographer tell you all the best photo spots and local secrets for what to see, eat, & do in town.

HIGH RESOLUTION PHOTOS
All the photos are in high resolution quality and ready to be printed
All photos are professionally edited and delivered through WeTransfer where you can download your photos in high-resolution jpg format. You will receive an email with your WeTransfer link within five business days of your shoot. Link expires in 3 months.
If you need to cancel for any reason, please email or call us and we will refund 100% of your booking fee as long as you provide us no less than 7 days' notice prior to your scheduled shoot date.

Within 7 days, once the shoot date and time are confirmed you may ask for a 50% refund; we will retain the 50% balance for processing and handling fees.

Within 24h of the shoot date and time, all sales are final and there is no refund for cancelled shoots. Please visit our Terms & Conditions for complete details regarding our cancellation policy.

All sessions can be rescheduled due to bad weather conditions or other unforseens. In this case if it will not possible to reschedule you will receive a total refund

Photoshootrome.com is not responsible for and will not reimburse any additional fees charged to the client by his/her bank/card provider or paypal for receiving above specified refund.
Usually, yes, but sometimes photographers have booked the rest of their day around the location you've already chosen so it may not be possible. We will always try our best to accommodate you. You should advice at least 24h after your booking.
Please text or email your photographer if you are delayed. If you arrive late, keep in mind your photographer may have another shoot booked right after, and it's unlikely your shoot can be extended. We suggest arriving at least 15 mins early. Remember: traffic in big cities can be unpredictable.

If you arrive late for your session, any time that has passed from your original start time will be forfeited, and you may shoot for the remainder of the time you have booked.
If you want to keep going, and your photographer is free, you can pay the additional charge.
The photographer shoots many in RAW which are then carefully selected and processed. However, you can ask the photographer to add more photos.
Yes, you can gift a photo shoot and buy it for friends or relatives. Please contact us by email once you have purchased the photo shoot indicating the email of the recipient of the gift so that we can send a personalized message.
Contact a photographer
We always aim to reply within 24 hours.